CLICK PICTURE TO VIEW VIDEO
What is the Labyrinth Busker Journal? A brief journey into his world and family history.
NEW!! A history of Hornstrandir and ancestry of our relatives there.
About this website:
This album contains pictures mainly from the first half of the 20th century. Most have been passed down from my father, Philip William Pearce, died Jan. 1993. The original photos are in the possession of my brother, Michael Philip Pearce, including the Gudmundur photos. He has brought these photos to me so that I could scan them and place them in this album.
By request, Uncle Derek (sadly missed) is not included in this album.
Some pictures on this site will be of interest to others beyond family. There are WW2 snaps of Reykjavik, Iceland and Egypt.

There is an assortment of WW2 aircraft

and the Gudmundur Palmason family portrait hints at eskimo, or even American indian blood in the clan. There is the period clothing that stretches from Edwardian to post WW2, plus whatever YOU may find of interest.
Don't forget that clicking onto a picture will enlarge it.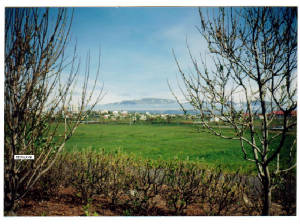 The sister of William Philip Pearce married James Thornton (from Sheffield, serving with the Australian Navy) and moved to Australia during (or after) WW1. What happened to her then? I have no idea. Do you?
Meanwhile, Gudmundur Palmason
posed with his family
in Rekavik Bak Latur. One of his future daughters would take the paths that would lead from Hornstrandir to England.
THE MARRIAGE OF THORNTON/PEARCE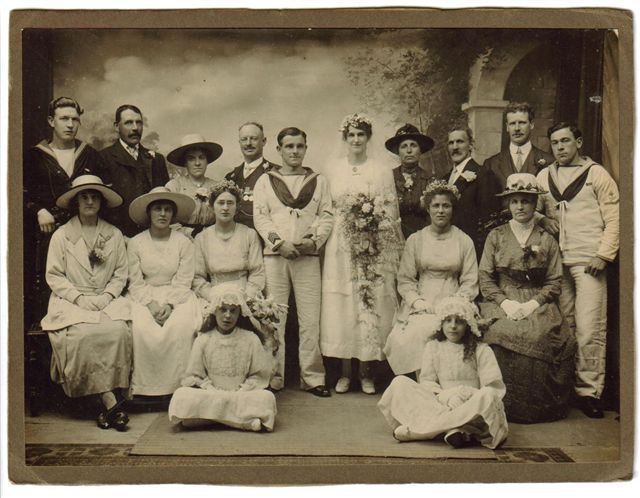 THE PEARCE FAMILY PICTURE ARCHIVE